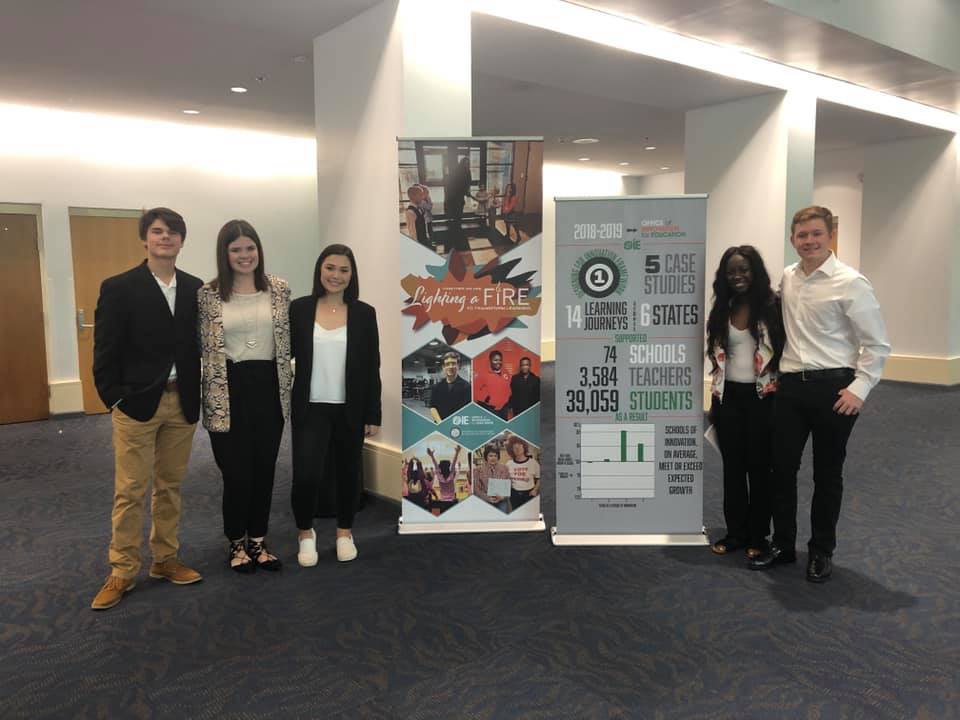 EAST Presents at Education Innovation Summit in Hot Springs
Rachel Luther
Saturday, September 28, 2019
Five Cross County High School EAST students presented at the 2019 Education Innovation Summit in Hot Springs last week. Senior Valerie Chapman, sophomore Drew Sides, and eighth grader Lexi Jarrett were panelists in an afternoon session on September 23 entitled "Innovative opportunities provided by my school that allow me to take ownership of my education." Senior Amiyah Burnett moderated while her fellow Senior Grant King live streamed the panel for the Arkansas Office of Innovation for Education.
EAST Facilitator Jason Blake was pleased to accept the invitation of the Office of Innovation to present at the annual Summit. "Our students were able to tell our story and represented our school well through their presentation," Blake said. The students were praised for their professionalism and their representation of student-centered learning by attendees, administrators, and EAST staff members. All three student panelists discussed specific ways Cross County High School allows them to take ownership over their education including information and testimonies about project based learning, virtual internships, and the writing center.
A recording of the presentation is available on the EAST at Cross County High School Facebook page.