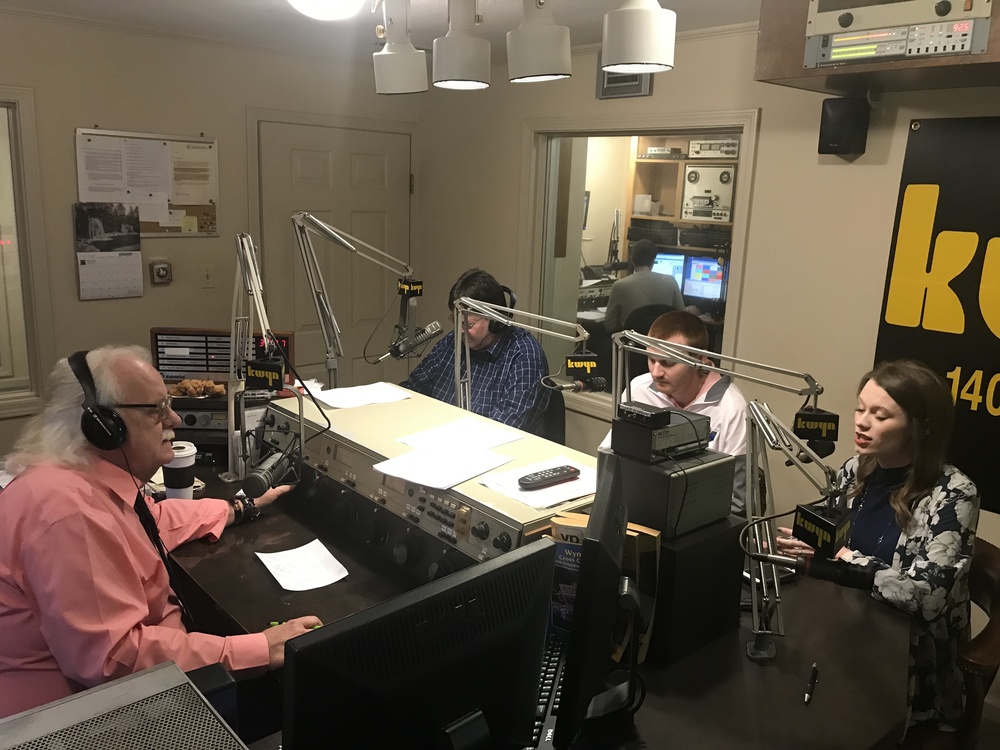 Cross County School District Joins Yawn Patrol Talk Show Second Tuesday of Every Month
Rachel Luther
Wednesday, January 09, 2019
Thunderbird fans can tune into KWYN Radio on their morning drive the second Tuesday of every month to listen to T-Bird Tuesday.
T-Bird Tuesday began in early November as a component of KWYN's popular radio program Yawn Patrol. Listeners that tune in at 7:30 every second Tuesday will hear Cross County School District teachers, students, and administrators discuss recent school events, explain unique aspects of the district, and celebrate the accomplishments of Cross County students.
In addition to T-Bird Tuesday, Cross County School District Superintendent Mr. Nathan Morris also joins the hosts of Yawn Patrol the morning after school board meetings. School board meetings are typically the third Monday of the month in the evening so community members can expect to hear from Mr. Morris the next morning, Tuesday, at 7:30 AM.
Yawn Patrol is the longest running radio talk show in the Mid-South and features local guests as well as visiting celebrities. Past guests include former President Bill Clinton. Cross County parents and supporters can listen to Yawn Patrol on their way to school by tuning into 1400 AM or listening to KWYN Radio online.