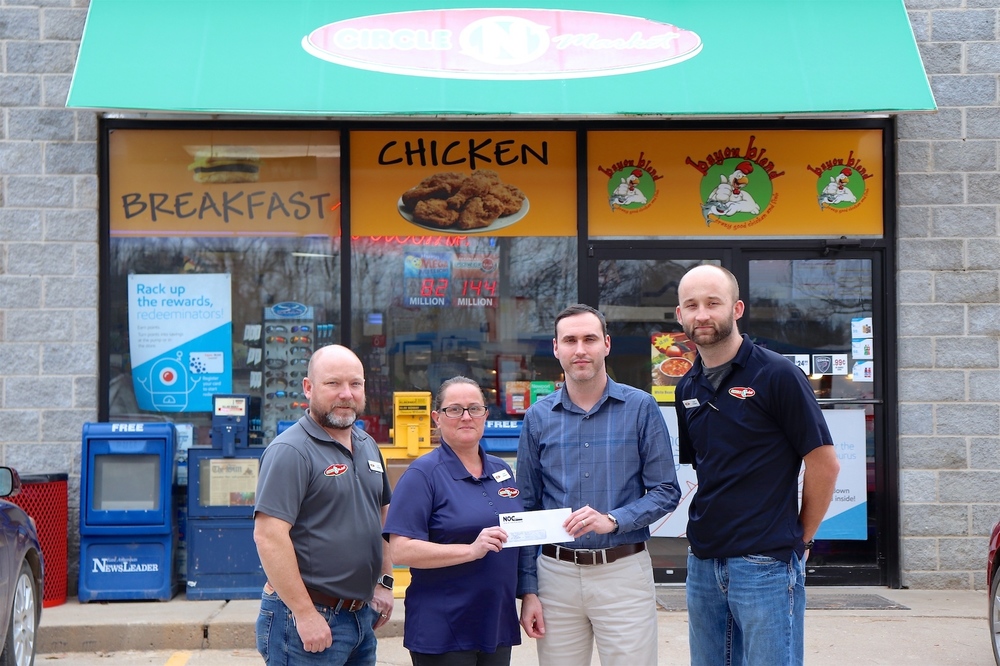 Circle 'N' Market Contributes $500 Grant to Cross County High School Through ExxonMobil's Educational Alliance Program
Stephen Prince
Thursday, January 24, 2019
Circle 'N' Market, an ExxonMobil fuel distributer in Eastern Arkansas, in partnership with the ExxonMobil Educational Alliance Program, has announced that it will be awarding 15 $500 math and science grants to local area schools—grades K-12. This year marks 15 years in partnership between Circle 'N' Market and the ExxonMobil Educational Alliance. The Alliance Program provides Exxon and Mobil branded retailers, such as Circle 'N' Market, with an opportunity to invest in the future of their communities through educational grants. Schools are eligible to apply for these grants by partnering with their local Exxon or Mobil stations—which are all independently owned and operated by authorized independent Branded Wholesalers, like Circle 'N' Market. ExxonMobil awards 4,400 Educational Alliance grants to K-12 institutions across the country each year. This year, 15 of those grants will go to Stewart Elementary (Forrest City), Wynne Intermediate, Central Elementary (Forrest City), Cross County High School (Cherry Valley), Whitten Elementary (Marianna), Avondale Elementary (Marion), Marion Middle School, Valley View Elementary (Jonesboro), Lee High School (Marianna), Forrest City Jr. High, Manila High School, Hazen High School, C.B. Partee Elementary (Brinkley), Des Arc High School and Brinkley High School.
To date, over $81,000.00 has been given to local area schools in the communities serviced by Circle 'N' Market.
Cross County High School would like to thank the ExxonMobil Educational Alliance for this grant as it will greatly benefit our math and science departments.