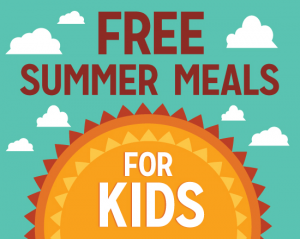 Seamless Summer Program Returns for Summer 2019
Rachel Luther
Monday, May 13, 2019
Cross County School District is excited to announce that the Seamless Summer Lunch Program will be operating again this year! Seamless Summer allows the Cross County School District to serve free breakfast and lunch all summer long to children 18 years and younger living in our district.
Breakfast will be served at school to children in the community as well as students in Kindergarten Bootcamp, at athletics practices, Band Camp, and Summer School programs. Lunch will also be served at school for students on campus and will be dropped off at predesignated sites around the district. We are planning our map for where we should deliver and need your help in picking lunch drop-off sites!
Do you know of a strategic lunch drop-off location? We are looking for day cares, parks, child care centers, or neighborhoods that would be great places for children to pick up a lunch each school day during the summer months. If you have an idea for a drop-off point, please call Superintendent Dr. Nathan Morris at 870-588-3337.
Thank you for helping us feed the most children this summer and supporting our Food Services all year long! For more information call the Cross County District Office or visit https://www.fns.usda.gov/schoo... for program information.