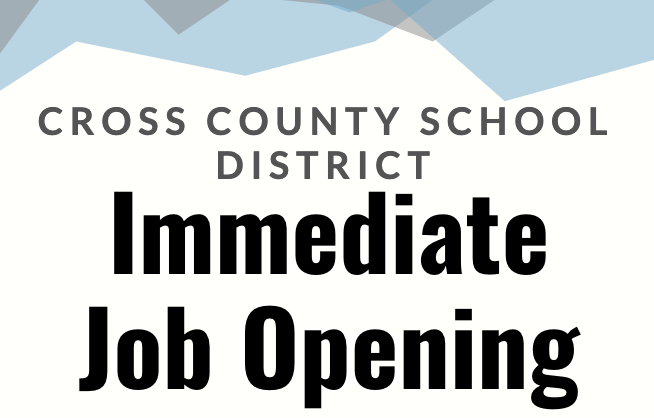 Job Opening
Rachel Luther
Tuesday, June 02, 2020
The Cross County School District has an opening for a general maintenance worker and an opening for bus route driver.
Duties of the maintenance position include, but are not limited to, woodworking, metalworking, painting, and groundskeeping. Preference may be given to those that have a CDL for bus driving or are willing to get their CDL.
Bus Driver must hold or obtain a Class B CDL and passenger endorsement and would be placed on a route for the 2020-2021 school year.
Interested persons should contact Jerry Buchanan, Director of Maintenance and Transportation at (870) 442-2200 or by email at jerry.buchanan@crosscountyschools.com