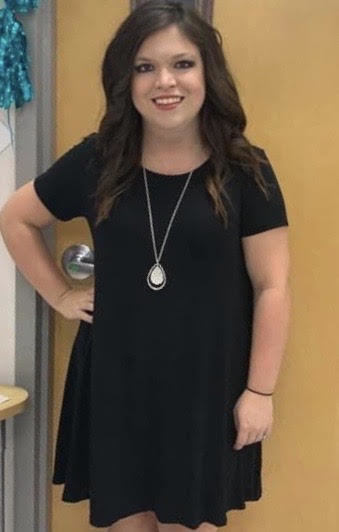 Meet Kathleen Parker
Rachel Luther
Wednesday, August 19, 2020
Meet Cross County alumna Kathleen Parker! Mrs. Parker will be teaching third grade at Cross County Elementary Technology Academy this year.
Mrs. Parker is originally from Cherry Valley and is a 2011 graduate of Cross County High School. She earned both an Associate's and Bachelor's Degree from Arkansas State University and is certified to teach kindergarten through sixth grade.
Parker has a wealth of experience in education including time as a preschool teacher, substitute, after-school program leader, and Sunday School teacher. She joins Cross County after working at Marked Tree Elementary School as a third grade math and science teacher. Mrs. Parker's goals include being a positive role model for her students and building their academic and behavioral skills.
Mrs. Parker married her husband Nick last year. Together, they reside in the Whitehall community with their 11-month-old lab, Hank. Her hobbies include spending time outdoors with her family, going hunting, and fishing. Mrs. Parker also enjoys 'do-it-yourself' activities.
"I am so excited about this new journey at Cross County. This is my home and I am glad to be back where I belong in the community that I love. I absolutely love teaching 3rd grade and I can't wait to meet my new students this year! Once a T-Bird, Always a T-Bird!"
Please welcome home Kathleen Parker!