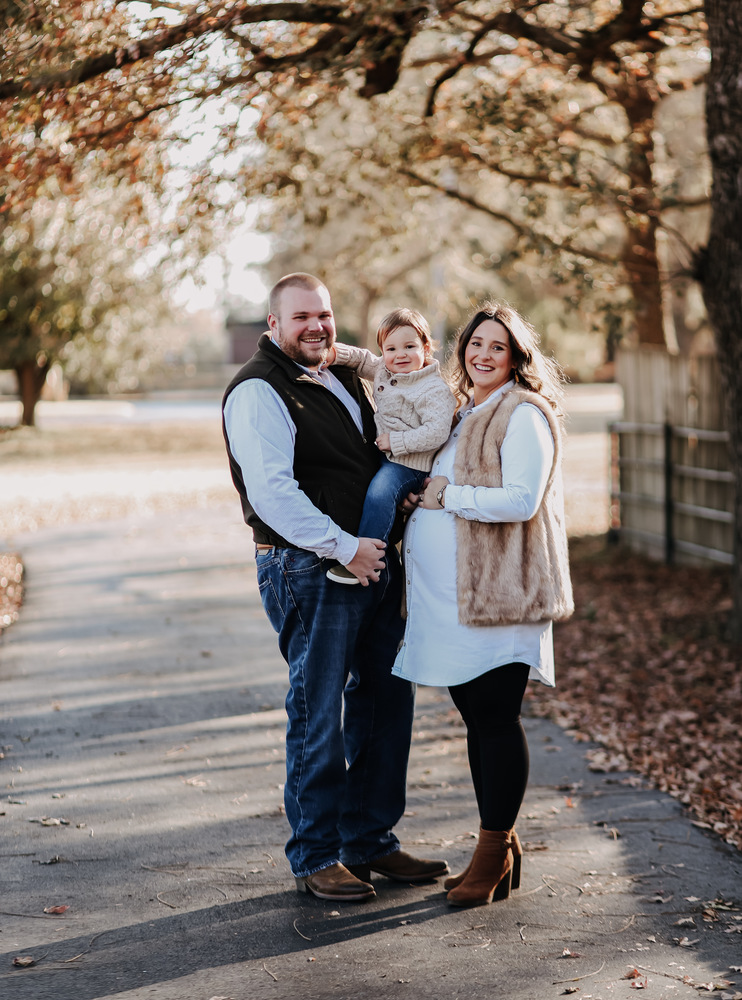 Goulart Hired as Head Football Coach
Rachel Luther
Tuesday, February 11, 2020
The Cross County School District is excited to announce the hiring of Mr. Cody Goulart as the new athletic director and head football coach. Mr. Goulart will take the helm of the Junior High and Senior High Thunderbird teams this spring after a successful coaching tenure at Sylvan Hills High School in the Pulaski County Special School District.
Coach Goulart brings extensive coaching experience to Cherry Valley after coaching at both the high school and college level. Over the past decade on the field, Coach Goulart has specialized in working with the offensive line and strength programs. Highlights of his tenure at Sylvan Hills include the program's first playoff win in 12 years and the Bears' first 6A semifinal game appearance in over 15 years. All of Coach Goulart's teams have experienced success including Conference championships, District championships, and multiple All-Conference and All-State players on both sides of the ball.
Athletes at Cross County High School will find in Coach Goulart an organized, principled leader prepared to revitalize the team through coordinated off-season training and conditioning programs. Coach Goulart is particularly adept at building strength in young athletes after leading the Buckeye High School Powerlifting Teams to an APF National Championship in 2015. The Cross County Athletic Department looks forward to Coach Goulart sharing his knowledge and expertise to create stronger and more prepared athletes on all Thunderbird teams.
Coach Goulart will be moving to Cross County from central Arkansas with his wife, Kasey, and their sons Truman and Shepherd. "I am excited to be the next athletic director and head football coach at Cross County High School," said Goulart. "My wife and I are blessed to be able to call Cross County our new home and raise our two boys in a great school system. I am looking forward to bringing my love of the game to Cross County and creating excitement for our community every time our team hits the field."
Mrs. Goulart will join the Thunderbird family as an elementary school teacher this Fall. Mrs. Goulart holds a Masters of Art in Teaching from Bellhaven University and has extensive experience in creating curriculum for English Language Arts classrooms. During the 2016-2017 school year, she was named Mary Goff Elementary School's Teacher of the Year, the Louisiana Kiwanis Club Teacher of the Year, and the Rapides Parish Elementary School Teacher of the Year-- the equivalent of being named Teacher of the Year for a district with 35 schools. "We are excited to welcome Mrs. Goulart, a former Teacher of the Year winner, onto our staff," Cross County Elementary Technology Academy Principal Jessica Stacy exclaimed. "As an A-rated school, we are always looking to hire talented and passionate educators to work with our students. We know Mrs. Goulart will fit seamlessly into our school culture and help us continue to provide the best possible education for our students."
Cross County School District Superintendent, Dr. Nathan Morris, is looking forward to welcoming the Goulart family to Cherry Valley. When asked about the hire, Dr. Morris said: "I am extremely excited to welcome Coach Goulart, his wife Kasey, and their children to the Thunderbird family. After a couple of meetings with Cody, I quickly saw the energy and drive that he has to be a Head Football Coach. His experience and background have prepared him to lead our program."