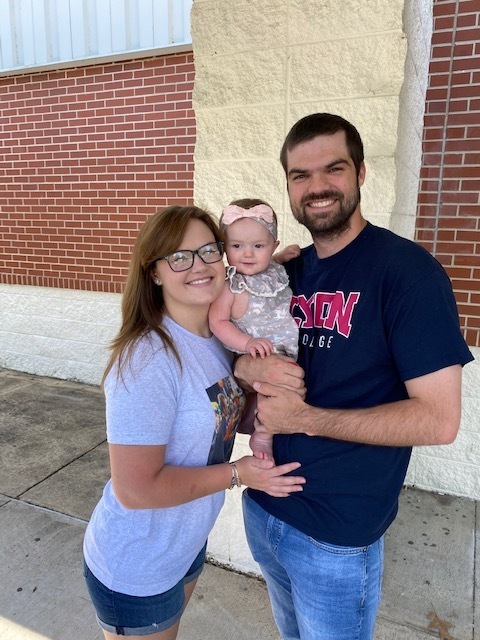 Meet Tyler Houston
Rachel Luther
Sunday, August 16, 2020
Tyler Houston is the new science teacher and coach at Cross County High School. He needs no introduction as he is a Thunderbird through and through!
Mr. Houston was raised in Cherry Valley and attended Cross County School District as a child. After his graduation in 2013, Mr. Houston attended Lyon College in Batesville, Arkansas. At Lyon, Mr. Houston played baseball and earned a Bachelor's in Psychology. He then earned a Master of Arts in Teaching from Southern Arkansas University.
Mr. Houston served as a College x Career x Choice and DCAN College Advisor at Cross County for one year before moving to teach algebra and geometry at McCrory High School. Now, Mr. Houston is back as an experienced educator who is ready to tackle the challenges of this year in and outside of the classroom.
Mr. Houston married his wife, RaeAnn, in 2017. Together, they have a daughter, Hattie, who was born last year. He enjoys all sports, Disney trips, and anything outdoors.
I am very excited to be back home at CCHS and to continue to grow as an educator and coach. My goal is to help every student grow and become better human beings no just better students.

Please welcome back Thunderbird alum, Tyler Houston!