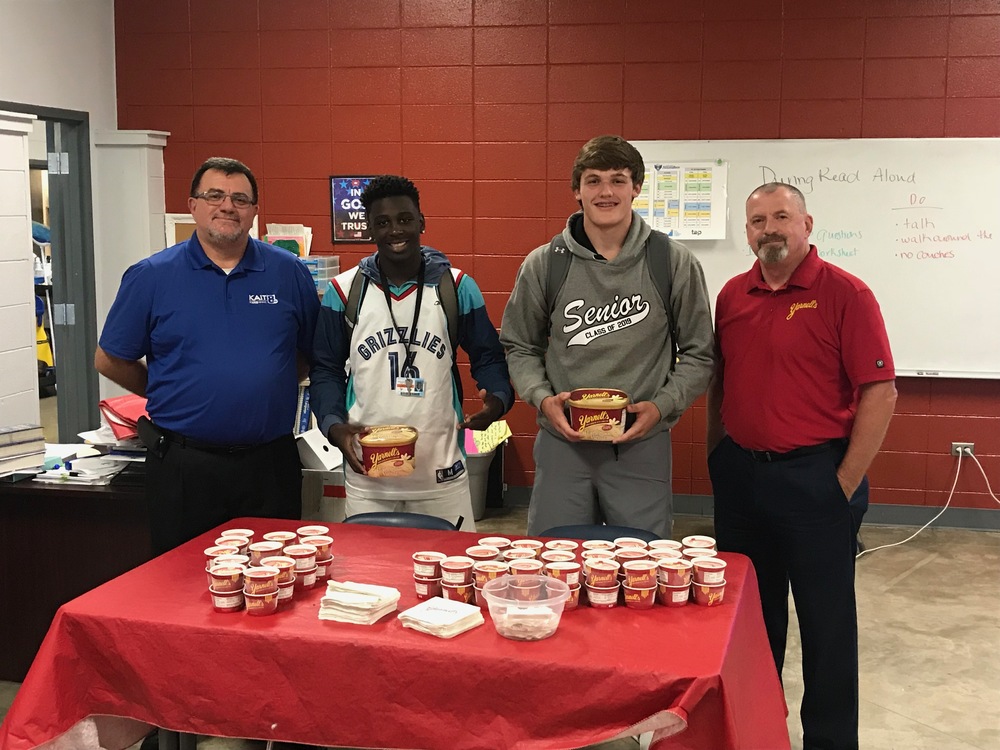 Like and Warren Win Yarnell's Sweetest Play of the Week
Rachel Luther
Saturday, September 08, 2018
The Cross County High School football team was treated to a Yarnell's ice cream party thanks to an 87-yard touchdown from quarterback Hunter Like and receiver Torrion Warren.
The soaring pass and run were selected last week as finalists for Yarnell's Sweetest Play of the Week against plays from the Jonesboro and Rivercrest football teams. Thunderbird fans came out in force to vote for Like's throw online. After over 1,000 votes were cast, Cross County won the Sweetest Play of the Week by a margin of 132 votes. The win was extra sweet as the fantastic play came during Cross County's 22-20 win in the annual rivalry game against the Harrisburg Hornets.
Thanks to the fans, the entire senior high team got a break from practice Thursday afternoon to enjoy the ice cream party. The student-athletes enjoyed the break from the heat and the time to bond off the field. With no game to play this week, the Yarnell's Sweetest Play of the Week party came at the perfect break in the season. The Thunderbird players and coaches are now planning to make more sweet plays in their upcoming game September 14 against Earle.