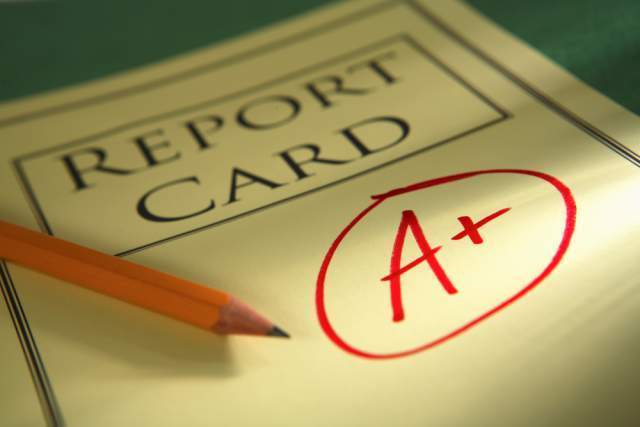 School Report Cards Released
Rachel Luther
Monday, October 15, 2018
The Arkansas Department of Education recently released the 2018 ESSA School Index and Accountability At-A-Glance Reports. Cross County Elementary School and Cross County High School earned a public school rating of an A and C respectively. Both schools improved upon the previous year's results.
Cross County Elementary School is the only school to earn an A rating in the immediate area. No schools in the Wynne, Harrisburg, or McCrory school districts earned an A rating. Elementary principal Jessica Stacy is certain that the elementary school's rating "reflects our students' hard work and dedication" and is a credit to the elementary school staff's "commitment to growth for every child." The elementary school has already begun to address needs for this school year so the A rating can be maintained. "I know our teachers and students will rise to the challenge again," said Stacy. "I am so proud of our CCETA family and the academic accomplishments we have achieved together."
Cross County High School was just .92 points away from a public school rating of a B. The high school's score of 67.04 is higher than the state average and represents a significant effort by principal Stephen Prince and the entire high school staff. Mr. Prince was pleased but not surprised to hear of the high school's growth. "I was very excited to learn of our school's growth and progress," Prince reflected. The high school principal noted that the credit should be shared among many since "the entire staff worked really hard to make sure our students grew." The high school teachers closely monitored student data each week and implemented strategies to help students succeed in all of their classes. This effort did not go unnoticed. "I give all the credit to the classroom teachers and staff members who worked with our students everyday," said Prince. "Having high expectations for all to do well" was the key to success.
Cross County School District's public school ratings can be viewed and compared to districts across the state on the Arkansas Department of Education (ADE) Data Center. The ADE stated that "all stakeholders, including students, parents, educators and community members, are encouraged to review their schools' data and have conversations about the education needs for all students can be met" in the Commissioner's Memo announcing the released scores.