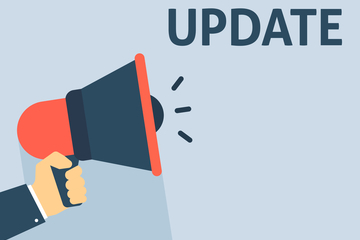 CCSD Approved for AMI Days
Rachel Luther
Thursday, September 05, 2019
The Cross County School District has been approved by the Arkansas Department of Education for the use of Alternate Methods of Instruction (AMI) Days again this year.
In the event school is cancelled for inclement weather or other extreme circumstances, an AMI may be called by our Superintendent, Dr. Morris. When an AMI day is called, students will not come to school and instead will complete AMI Day work at home.
Over the coming weeks, students will receive this AMI Day work in paper packets or digital copies from their teachers. These packets should remain at home in case an AMI Day is called. Students will have 3 days once returning back to school to turn in the AMI Day packets to their teachers to receive credit for their work and be counted as present for the AMI Day.
You can check if an AMI Day has been called by following the Facebook page, the Cross County Twitter account, listening to the radio, or checking your phone for a text or call from your child's school. If you have any questions about what AMI day is, when it might be used, or your child's AMI Day work, please reach out to your student's school office for more information.